Professional Painting Services to amp up your property's appearance
If you wish to transform your property to make it like new, there is no better way to do so than by taking advantage of our painting services. We provide house painting services and even cater to commercial projects. Rest assured, by opting for Fish Painting Company, you will get the personalized look you desperately desire.
---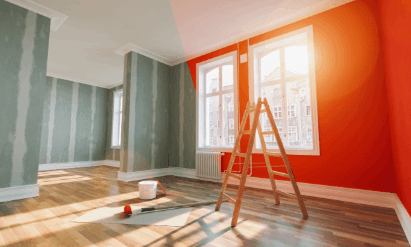 Interior Painting
With considerable expertise in the field, our team knows exactly what needs to be done to give your interior the glow it deserves.
LEARN MORE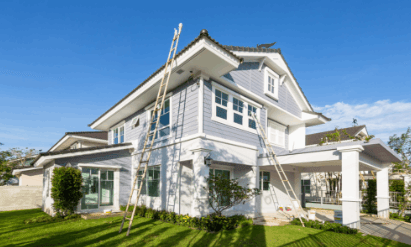 Exterior Painting
We are a call away whether you need exterior painting services for a house, apartment, flat, or office. Take advantage of our exterior painting services without breaking your bank.
LEARN MORE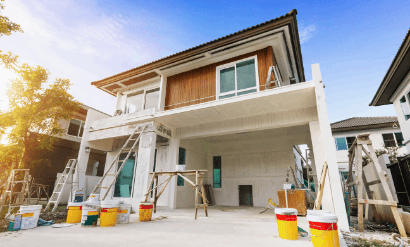 Residential Painting
Our residential painting services in concord can be opted to paint your living room or the whole house. We come equipped with all the essentials required to deliver an outstanding paint job.
LEARN MORE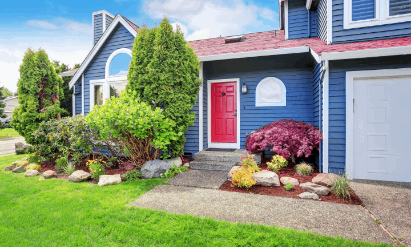 Commercial Painting
Apart from wowing our residential customers, we cater to commercial customers with equal enthusiasm. No matter the complexity of your project, we will deliver on expectations.
LEARN MORE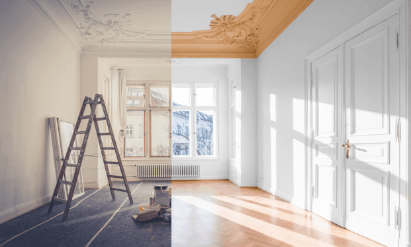 Power Washing
Power washing is vital to remove all the dirt and also prepare the exterior surfaces for a successful paint job. So take us on board and help your home get the cleanest surface.
LEARN MORE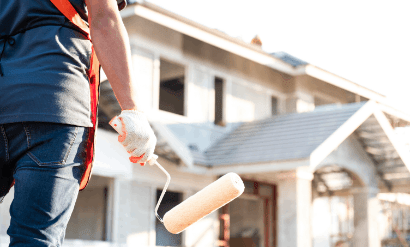 Wallpaper Removal
Wallpaper removal is a time-consuming and frustrating job. To avoid damaging your walls and for the best possible results, you can count on Fish Painting Company.
LEARN MORE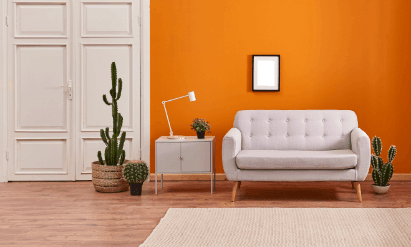 Popcorn Texture Removal
If your home has not been renovated in ages, you may be dealing with popcorn ceilings. They are challenging to clean and can seem outdated, which is where we come into the picture.
LEARN MORE
What Our Customers Say About Us
Still not convinced? Feel free to take a look at reviews from our customers to understand how Fish Painting can benefit you in more ways than you can imagine.
---
Michelle Johnston
2021-09-27
Fish Painting went over and above my expectations. They were they professional and highly responsive to my concerns. I especially appreciated Christian's assistance with my color selection, and more importantly his focus on quality work and quality products. I highly recommend this service to others.
Andrew Patterson
2021-09-07
Fish Painting and Christian are incredible. He is highly-skilled and his work is exceptional. I am impressed by his attention to detail and care for quality work. I will call him for future painting projects without any hesitation. You should call him too.
kelcey przybyla
2021-07-28
Christian is just awesome! My wife and I are ecstatic with the quality of his work, the attention to detail and speed at which he completed our job was unbelievable and came in significantly less expensive than we anticipated. We will be hiring for some more work around our new home and we highly recomend...
Christian with Fish Painting is absolutely wonderful to work with. He responds quickly to text or phone calls & he works efficiently & is very fair. For us he's done interior walls, trim, doors, cabinets, and large furniture items. We will without a doubt be using him again for future work.
Christian is a very good and diligent worker. He is easy going, polite and completed painting my house quickly. He was on time and arrived when expected. A pleasure to work with and I would highly recommend him.
Christian is fantastic… From the initial interaction to completion despite change of plans and a short window of time to get job done. I was in a hurry and Christian accommodated our needs on his vacation! Quality work… went out of his way to make sure the job came out great! My neighbors were all impressed by speed and quality. They'll likely be calling him too!!
Excellent exterior painting job, very neat, detailed and clean. Would definitely use again
Christian did an great job on a bathroom we are in process of renovating. He was prompt and flexible, working with us to fit this small job into his bigger schedule. He came when he said he would, left the worksite cleaner than when he arrived, and finished up ahead of schedule. I couldn't be happier.
Harrison Boone
2021-05-09
It's been four months since Fish painting, brighten up the interior of our dated condo. Christian was helpful, responsive and did a fantastic job. We would definitely use them again and recommend their service to others.
I am very happy with the entire process. From the estimate to the finished product, everything was spot on. Christian really did a great job . We will recommend and use again for sure!
Need A Quote?
---
Do you want to determine if Fish Painting Company fits your budget? Feel free to call us today, and we will provide an estimate that should make the decision-making process a breeze.
---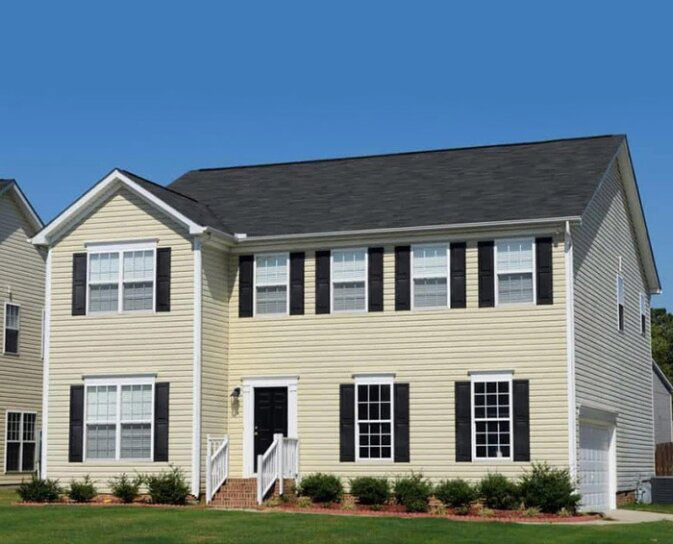 Why our painting service is your best bet?
Are you looking to add a fresh look and feel to your house? With Fish Painting Company as your supporter, it's time to end your search for painting services near me. We are the answer to all your painting concerns. Fish Painting Company comes out on top due to our experience in the field and a highly professional team. We do not compromise on quality; this commitment alone has allowed us to reach new heights.
Whether you need home painting services or commercial painting services, you can count on us to transform your property and maximize its appeal. Since we specialize in both interior and exterior painting services for residential and commercial properties, you will not have to go elsewhere to get a complete look that fits your requirements.
Fish Painting's professional painting services will make your space the center of attention
Fish Painting has always prioritized client satisfaction above everything else. We give our clients the necessary time and assistance they need to determine what kind of service would fit their budget. Additionally, we assist our clients with color selection, painting decisions, texture, and much more. The purpose of doing so is to ensure our clients get exactly what they have in mind without any hassle.
Our interior and exterior painting services are a sure-shot way to elevate the look of your commercial or residential properties. Just lets us know about your thoughts and see the magic happen.
We offer everything from touch-ups to complete paint jobs for homes or commercial buildings. Also, if your property lacks the necessary ambiance to set the mood, our interior painting services will be right up your alley. With our team of highly skilled professionals, your interiors will get the attention they deserve to match the vibe you had in mind.
It is worth noting that Fish Painting is fully insured, so you can rest assured that you are dealing with a professional company that takes its job seriously.
To determine how Fish Painting offers value to you, feel free to contact us to get free estimates. Unlike other paint companies, we do not charge for something as trivial as visiting your property to carry out the assessment. Once you see how much value we have to offer, there is no reason why you will go anywhere else.
---
CONTACT US