Painting is an art. We are the artists.
Reliable and Affordable Commercial Painting Solutions in Concord, NH
The appearance of a business is undoubtedly an important factor to clients, customers and employees. A building that is dirty and poorly maintained conveys a negative impression of the business. One of the most important parts of properly maintaining a commercial building is applying a fresh coat of paint when required. So grab the services of our commercial painting company and get set to be noticed right away.
---

We offer Complete Commercial Painting Solutions Under One Roof
If you visit a business's commercial building as a potential client and see chipped, peeling, or faded paint, the business won't have an overwhelmingly positive first impression on you. A deteriorating building gives the idea that if the business doesn't care about the building's appearance, it is also likely that it might be neglectful in other areas such as financial matters, customer service, and cleanliness, amongst other things.
While it might be difficult to believe, colors can play a significant role in how your company is perceived. Selecting the right color to denote your brand can benefit your business in several ways, but this depends on the clientele, types of services or products you offer, and the branding strategy you follow. Consulting a commercial painting company for your business can be highly advantageous as the knowledge and experience that our experts possess can help you to choose colors that positively impact your customers and improve employee productivity.
CONTACT US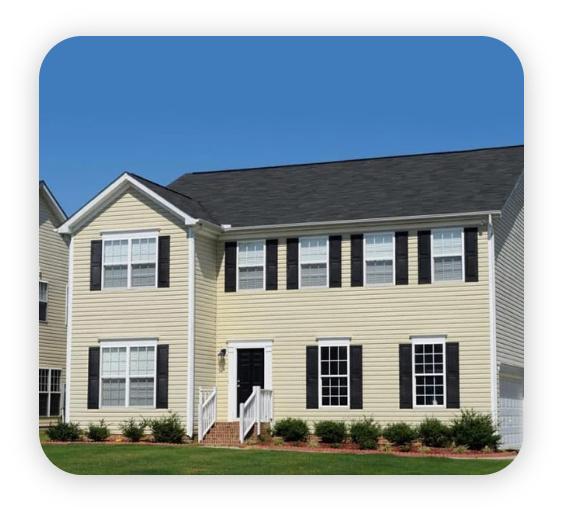 Choose Perfection for Your Commercial Space with Our Premier Painting Solutions
Your commercial building deserves a stellar paint job, and that is exactly what we deliver at Fish Painting LLC. We are well-versed at what we do and are reputable and trustworthy with the expertise needed to do the job right. We are insured, and so you can rest assured that you will be linked to a reliable service provider. We also impose the use of proper safety gear for the welfare of our team, as well as the location they are working at.
If your commercial building is not looking its best, a fresh coat of paint is an easy and affordable way to fix that. Not only does this make the commercial location more attractive to potential and existing customers, but it also exhibits a better image of the brand itself and helps to boost employee morale.
There are various types of commercial structures, and based on their purpose and type of clientele and employees, they can require adjustments as to how they are painted. We have the experience and expertise necessary to help our clients choose the appropriate colors and designs while also being able to flex our schedule to ensure we operate in the timeframe provided.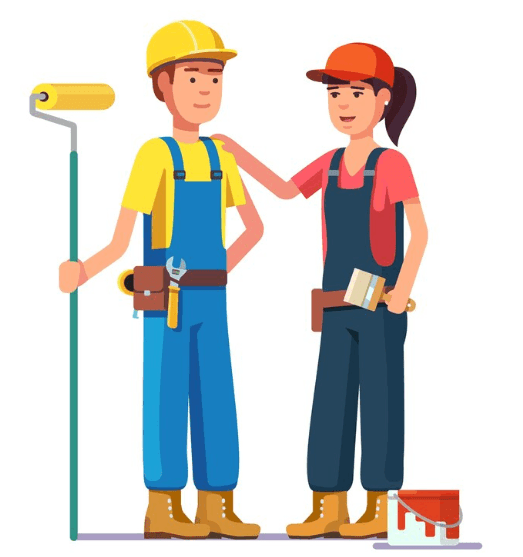 How much do Commercial Painting Services Cost?
---
Fish Painting LLC will provide you with a quote based on your preferences and details of the project to help you make the right choice. So, get in touch with us right away to find out how much commercial painting services cost!
---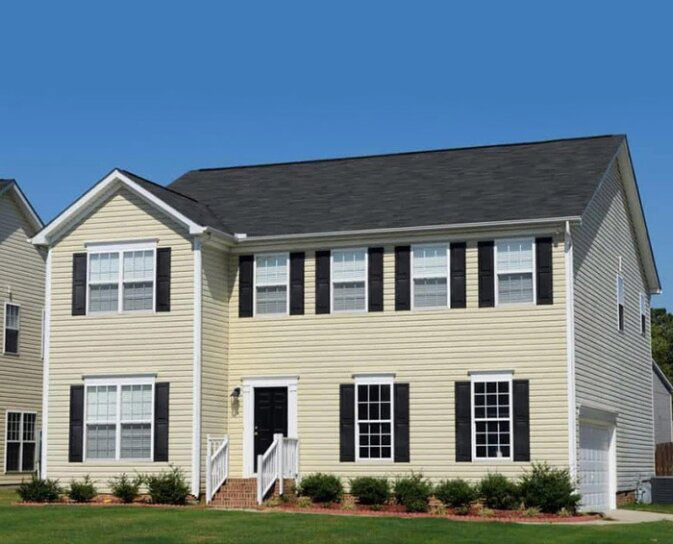 Magic-Makers: Why Fish Painting is the Best Commercial Painters in Concord
Customer satisfaction is our number one priority, and we work hard to ensure that we deliver the finest, most reliable, and affordable services when it comes to painting commercial buildings. With our team of talented, experienced, and dedicated individuals, we are confident to tackle any commercial painting project, no matter how big or small. We aim to help you with boosting the image of your brand and ensuring that your commercial building looks so good that clients and employees alike look forward to visiting it.
We understand that the painting of some commercial locations and facilities needs to be done during off-hours due to various reasons. We can also take precautions and make arrangements to allow other types of businesses to be painted during ongoing operations. We are able to facilitate the painting of medical practices, offices, warehouses, and industrial facilities, retail and hospitality establishments, multi-tenant buildings, and many other commercial locations.
Understanding Our Process for Commercial Painting Projects
There are certain factors that need to be taken into account before a commercial painting project can start. It is essential to determine whether the business will remain open and operational during the painting process or if it will close down for the duration of the painting. If you decide to remain open, employees and customers need to be made aware of the ongoing project to avoid any inconvenience. We are happy to assist our clients with making the right decision for their business and providing them with the information they need.
Our commercial painting services are guaranteed to take care of all your interior and exterior painting needs. Our work ethic is guided by our commitment to providing attention to detail with every paint job we do. We take all essential steps to ensure we prepare appropriately before we start painting. Our services also include patching and repairing any surface to ensure a smooth finish, as this allows your commercial property to stand out. We keep our clients updated throughout the process as this helps to ensure clear and concise expectations.
The commercial paint services also include a professional color and paint consultation. We only use products of premium quality as that helps us deliver unmatched results with which we can put a smile on the faces of our clients. Our teams understand the specific needs of every client and deliver a highly-tailored service to each and every customer.
So wait no more and embark on the best commercial painting journey with us.
---
CONTACT US
What Our Customers Say About Us
Feedback always helps us improve, and we look forward to hearing from our esteemed clients. Find out what they have to say regarding our services.
---
Nellyann Vasquez
2022-12-21
He was very knowledgeable of paint quality and color, and worked with grace in a timely manner. I highly recommend him for painting and will be using his services again in the future.
Denise O'Neill
2022-12-16
When they call Christian a painter, it does not do him justice. The man is more of a magician! He took a previous DIY project from years ago, and created a brand new space! I could not have been happier with the way he communicates and his skills. I would highly recommend this man to anyone who is looking to have quality work done either inside or outside their house!
Christian was very courteous. He did a great job painting our room. I would definitely use Fish painting again and would also recommend to anyone I know.
Bobbie Gaudette
2022-09-20
I am thrilled with the quality of the work Christian and his team completed on the interior of our home. The work was completed on time and Christian worked long hours to get the project done. I'm a Realtor and am always looking for quality professionals and I am excited to have an excellent referral partner for painting! Thank you, Fish Painting!
Samuel Burgess
2022-09-12
Christian did a fantastic job on our house!
John Sango Senior
2022-09-11
Christian finished the job in 3 days, instead of the 4 he'd predicted. He stayed late and was receptive to suggestions. The paint job looks amazing, I would recommend him strongly if you want a job done right.
Sarah Traphagen
2022-07-02
Christian is the BEST! He made time to come do painting at my house on the weekend very soon after I requested his services. He responds quickly, is professional (he sent a thorough quote, arrived on time, and listened to all of my needs), and talented when it comes to painting. I had him do touch-up work, exterior door painting, baseboard painting, and the stairway spindles and risers. Everything looks IMMACULATE! I'm so happy with his work - he is now the person I will contact for all of my painting needs. :) Christian is also very kind and friendly. I enjoyed having him in my home.
Thomas McCabe Jr
2022-06-18
Absolutely wonderful! Christian is a perfectionist who prides himself in pleasing his customers I would strongly recommend him. His work ethic is incredible!
Christian came highly recommended by 3 of my friends and family. We had a huge barn exterior that needed to be cleaned and oil stained. We planned to get a few prices from two or three different painters but after speaking to Christian we felt very comfortable going with him as he was so knowledgeable, professional and friendly. "Fish Painting" was a great experience and value and we highly recommend Christian.
Philip de Rham
2022-06-06
Frequently Asked Questions
1
Why should I hire professional commercial painters?
The exterior of your property creates a first impression of your business. A professionally painted building looks well-kept and up-to-date. That means more customers will be attracted to your business. At Fish Painting LLC, we have the experience to complete your project professionally and cost-effectively with the least disruption.
2
What Commercial Painting Services do you provide?
Fish Painting LLC offers exterior and interior painting services for commercial properties. We also provide other services you may need, such as power washing and wallpaper removal.
3
What paint will you use for my commercial property?
The type of paint we use depends on several factors, such as what area is being painted, lighting, the amount of weather exposure, the number of people who will walk by the facility, and more. Our professional painters will assess your commercial building and help you decide what works best. Rest assured, we only use high-quality paints and materials.
4
How much does it cost to paint my commercial building?
Several factors can influence the cost of painting your commercial building, such as whether the interior and exterior need to be painted, the size of the building, the type of paint you decide to use, the amount of labor that needs to be hired, and more. Contact our company representative to get a better estimate.