The ultimate Popcorn Texture Removal Specialists In Concord!
Best popcorn removal service to help you set free Of The Outdated Textures
Interior designs in the 1950s and onwards had trends that contrast significantly with the designs that people prefer today. The popcorn texture found on many walls and ceilings in homes built in that era served a purpose. But now they look dated, collect dust, and are hard to clean. So, if you are looking for means to get rid of them and renovate your home, so contact our team at Fish Painting LLC, and our specialists would be more than happy to be at your service.
---

With Our Popcorn Texture Removal solutions, Bid Farewell To Old-fashioned Designs
We live in a fairly modernized world. Over the years, the trends and styles have changed quite a bit. From the previously over-the-top interior designs to now simple, minimalistic designs, people have bid their farewell to old-fashioned trends. Now, we prefer sleek, painted ceilings and walls instead of the popcorn texture that was popular from the 50s to the 80s.
So if you, too, are tired of seeing textures that look like pop-it, except that you can't just pop them out of your ceiling, worry not. Our popcorn ceiling removal services are just what you need to give peace to your eyes.
Also, remember, no matter how much you dislike the old texture, you can't remove it using DIY techniques. It's not only tricky but also harms you and your home. It's a tough job that requires expertise, or the results would be horrendous. At Fish Painting LLC, we have all the right skills that will change your place from drab to fab in minutes.
CONTACT US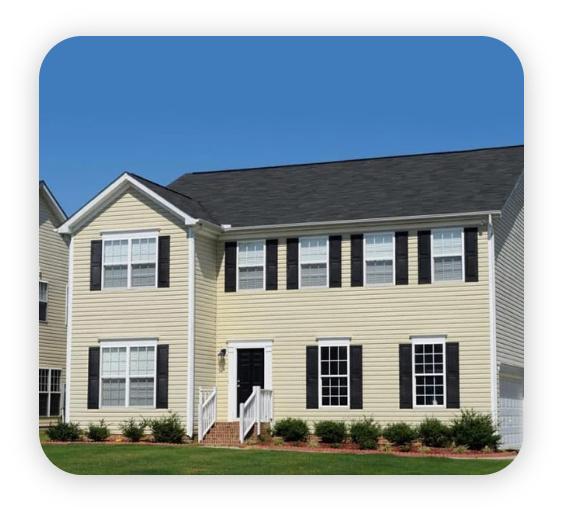 With our popcorn removal services, be ready to welcome a new home
Even with our expertise and years of working experience, we don't just walk into your house with a scrapper and start the process of popcorn removal. Before initiating any kind of work, we do an initial assessment. In this step, we look into your ceilings and walls to understand what kind of popcorn texture are they.
The assessment will help us determine the best technique to remove the popcorn texture in your home. Our team will then start the preparations for the process. It's critical to conserve the site while working. And to do that, our boys at Fish Painting LLC come well prepared with sheets to protect your furniture and floors. We use ropes to suspend the sheets mid-air while placing some on the floor too. Site preparation ensures that your home isn't damaged during the process. We take care of your place like it's ours.
Next comes the step you have been waiting for. Our experienced workers use their skills and proper tools and work their magic on your ceilings and walls. We work carefully and efficiently to scrape off the texture. The process needs to be done with complete control to prevent any further damage to the ceiling.
Once we are through, we make sure to cover any irregularities or flaws by sanding, skim coating, and priming the surface. It strengthens the surface and also helps protect the walls and ceilings from future damage.
In no time, your walls and ceilings will look sleek and modern. Now is the time to think about painting them. If you want, we can assist you in that too.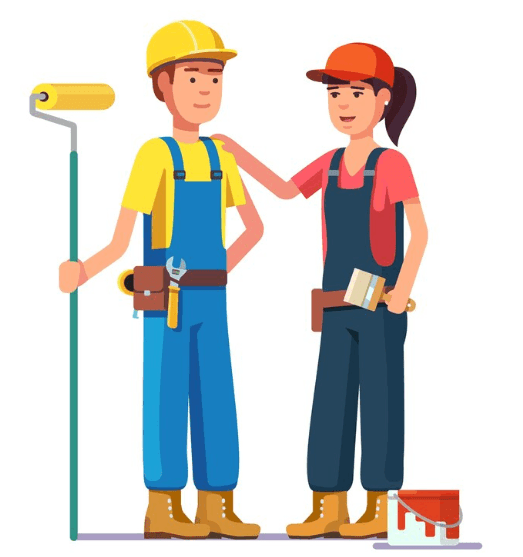 Get Your Free Quote Now
---
We know you are worried about the old-fashioned texture on your walls and ceilings. That doesn't mean you should worry about the cost of removing it too. Leave the worrying part to us, and let us take a look at the popcorn texture around your house. We offer free quotes, and we assure you that our rates are pretty affordable!
---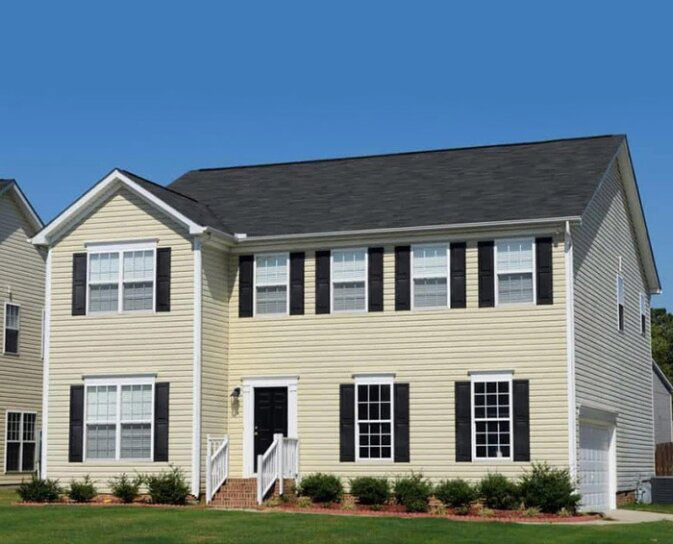 Increase your home's value with the best Popcorn Ceiling Removal services in concord
Do you know that removing popcorn is a messy and tedious task that might drain up all your time and energy? You want to definitely get rid of that dingy popcorn ceiling, but doing it yourself is not the correct solution. The right tools, however, can help you come up with a quick way out. And so, Fish Painting is here with the right people and the proper techniques to give to your home an improved look and feel.
So take us on board and get an enriched appearance of smooth ceilings. The worth of your house will immediately escalate after you get rid of the outdated ceiling and add a new pattern to your space. Plus, our professionals know how to take all the necessary precautions, so you don't have to face any consequences that are part of the popcorn removal project.
Why our popcorn removal services are your best resort?
With special tools, special techniques, and people that have been doing this job for years, our team is a complete package. So it's time to stop your search for popcorn removal near me. One of the biggest advantages of choosing us for popcorn ceiling removal is that we will also fix all the flaws in your ceiling once the texture has been removed. We ensure that the ceilings and walls in your home appear as fresh as new once we are done with the process.
On top of that, we care about your health and safety. DIY projects at home might seem interesting, but they pose a threat to safety. We recommend professional popcorn texture removal because we know how tough the job is. And you should not be doing it yourself.
We offer top-quality services. This means we help you save your time and money. Our prices are affordable, and our manpower will ensure you kick back and relax while we do the work. Just wait until you see the finished masterpiece; clean, smooth ceiling and walls ready for all the painting ideas from your Pinterest mood board!
---
CONTACT US
What Our Customers Say About Us
To know more about the quality of the services we provide, read on and find out what our satisfied customers have to say about us.
---
Nellyann Vasquez
2022-12-21
He was very knowledgeable of paint quality and color, and worked with grace in a timely manner. I highly recommend him for painting and will be using his services again in the future.
Denise O'Neill
2022-12-16
When they call Christian a painter, it does not do him justice. The man is more of a magician! He took a previous DIY project from years ago, and created a brand new space! I could not have been happier with the way he communicates and his skills. I would highly recommend this man to anyone who is looking to have quality work done either inside or outside their house!
Christian was very courteous. He did a great job painting our room. I would definitely use Fish painting again and would also recommend to anyone I know.
Bobbie Gaudette
2022-09-20
I am thrilled with the quality of the work Christian and his team completed on the interior of our home. The work was completed on time and Christian worked long hours to get the project done. I'm a Realtor and am always looking for quality professionals and I am excited to have an excellent referral partner for painting! Thank you, Fish Painting!
Samuel Burgess
2022-09-12
Christian did a fantastic job on our house!
John Sango Senior
2022-09-11
Christian finished the job in 3 days, instead of the 4 he'd predicted. He stayed late and was receptive to suggestions. The paint job looks amazing, I would recommend him strongly if you want a job done right.
Sarah Traphagen
2022-07-02
Christian is the BEST! He made time to come do painting at my house on the weekend very soon after I requested his services. He responds quickly, is professional (he sent a thorough quote, arrived on time, and listened to all of my needs), and talented when it comes to painting. I had him do touch-up work, exterior door painting, baseboard painting, and the stairway spindles and risers. Everything looks IMMACULATE! I'm so happy with his work - he is now the person I will contact for all of my painting needs. :) Christian is also very kind and friendly. I enjoyed having him in my home.
Thomas McCabe Jr
2022-06-18
Absolutely wonderful! Christian is a perfectionist who prides himself in pleasing his customers I would strongly recommend him. His work ethic is incredible!
Christian came highly recommended by 3 of my friends and family. We had a huge barn exterior that needed to be cleaned and oil stained. We planned to get a few prices from two or three different painters but after speaking to Christian we felt very comfortable going with him as he was so knowledgeable, professional and friendly. "Fish Painting" was a great experience and value and we highly recommend Christian.
Philip de Rham
2022-06-06
Frequently Asked Questions
1
Should I consider removing the popcorn texture from my walls?
Popcorn textured walls are outdated, so these surfaces devalue your home. Removing the popcorn texture can potentially increase the value of your house and make it look more sleek and refined.
2
Will I need to move out while you remove the popcorn texture?
No. We ensure to provide the least intrusive services. All you need to do is avoid the area where we will be working. At the end of the day, our professional team thoroughly cleans the space, including dusting, vacuuming, and mopping the area.
3
How long does it take to remove popcorn texture?
The time to remove the popcorn texture depends on the size of the project, the furniture in the area, the material used, etc. Also, keep in mind that popcorn removal is only a part of the project. We will also need to resurface and repaint the walls and ceiling before the job is finished.
4
How much does popcorn texture removal cost?
The cost of our popcorn removal services will vary depending on the size of the project and the type of finish you select. Feel free to contact our company representatives and get a better estimate of the cost of removing the popcorn texture from your walls and ceiling.