We paint your houses just the way you want!
Paramount Residential Painting Services to Uplift Your Property's Value
Allow us to help you create the calm, comfortable space that any home should be. Sitting room or kitchen, bathroom or siding, our residential painting services cover the entirety of your home, inside and out. With our professional residential painting services, all your walls will look exceptionally beautiful for years.
---

All Of Your Residential Painting Needs in One Place!
One of the best and most effective ways of personalizing your living space is by adding the right color. Applying a fresh coat of paint to the interior or exterior of your home can make a drastic difference, especially when it is done by a professional residential painting company like ours! Give the places inside your home a makeover or refashion the exterior with our residential house painting services that guarantee the highest quality of results.
When you hire the services of Fish Painting LLC, you can be sure that you will be provided with the best services and a team of experts to handle your residential house painting needs. Our flawless reputation is built on providing unmatched service and superior results with our painting options. To ensure that we achieve the best results, we use the latest tools and techniques to offer an outstanding appeal to your place. Our clients and their satisfaction is our priority, and so we provide a range of custom residential painting services to allow for a smooth, seamless experience and exceptional results in every home.
CONTACT US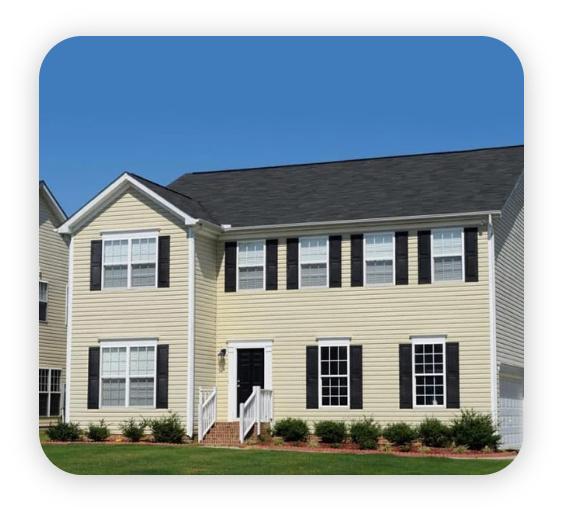 Our Residential Painters Treat Your Home Like a Piece of Art
At Fish Painting, we have designed our services in an efficient manner, helping our clients to find complete residential painting solutions of the highest quality under one roof. Our team's expertise and experience in painting residential buildings offer invaluable advice that will enhance the beauty of your home and make it look new again.
Residential painting is an excellent way to transform your space in a quick and affordable manner. Whether you are protecting your house from the external elements or are looking to add curb appeal, you will easily stand out from the crowd with the help of our residential painting services, and the people will definitely notice. The artists at Fish Painting LLC specialize in making your house the most beautiful place on Earth.
Our advice is to let the experts handle the painting process. Doing it yourself will not only be time-consuming and stressful but can also cause permanent damage to the materials and fixings of your house if not done correctly. Our professional painters are ready to tackle any job with confidence and precision. With the latest painting techniques and the use of only the best materials, we ensure that there is no room for error and deliver exactly what you are looking for.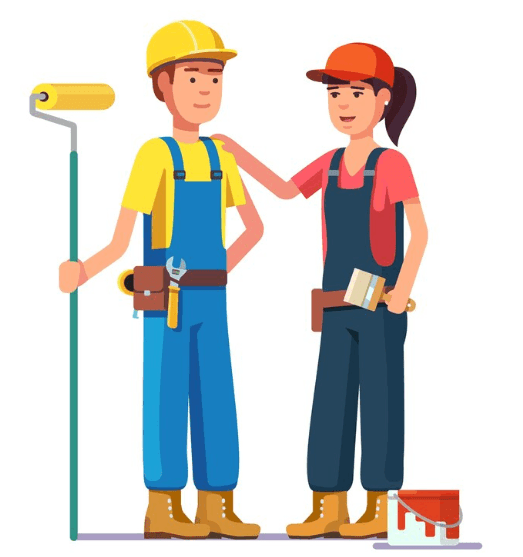 Need a Quote for the Residential Interior Painting?
---
Fish Painting will provide you with a quote based on the measurements and details of your project and help you make the right choice. Call us today to find out the residential painting services cost to give your house a fresh look and feel!
---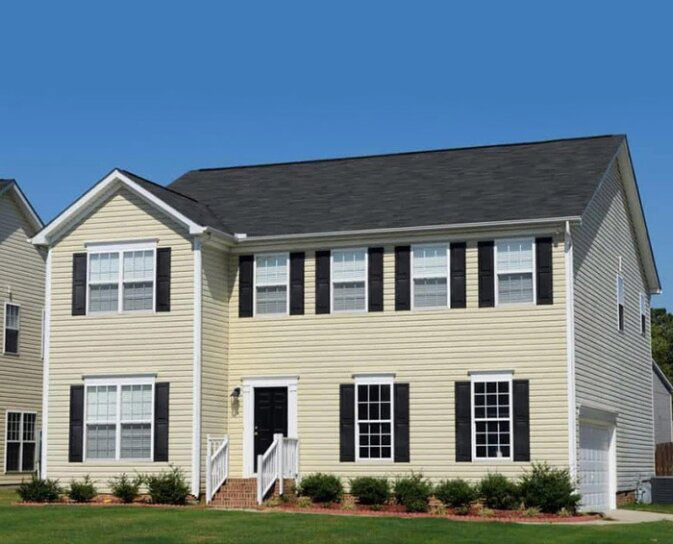 The Residential Painting Company You Can Trust to Get the Job Done
Fish Painting is focused on ensuring a high-quality, reliable, and affordable service that our clients can trust with their eyes closed. Our team comprises of experienced and talented individuals who are more than capable to handle any type of residential painting project. They can bring your vision to life and help you create the perfect space for you and your family.
To assist our clients, we will work around the schedule provided by you, with our team operating effectively and efficiently to achieve the best results in the shortest possible time. No residential painting mission is too big or too small for us. Whether you want just a few rooms colored or need your entire house repainted, we are always up to the task and aim to deliver exceptional results every time. Contact us today to get a quote and book a slot for the repainting of your home.
Providing The Highest Quality Residential Painting Services in Concord
There is always the possibility that a rushed paint job will deliver less than stellar results, which is why we take the time to ensure everything is done properly before we get started. We follow your timeline so that your routine tasks are not bothered.
The first step for any residential painting task is selecting the colors. While it is easier said than done, our experts are available to assist and guide our clients as to which color palettes will best suit their preferences. After deciding the colors, we thoroughly cover the area so that no dust or paint gets into unwanted spaces. The last step before the painting begins is prepping the walls to ensure that the walls have a smooth surface, as this enables better paint adhesion.
The painting can be done in a few hours, or it can require multiple days depending on the surface and the paint, as well as how large the area that needs to be painted is. Our painters work efficiently and will clean up any mess created to ensure that your house looks brand new after completion. Once everything has been finalized, a walkthrough and inspection is performed in the presence of the client to make sure that no touch-ups are required and that the client is happy with the final outcome.
So contact us today and get set to welcome the house of your dreams.
---
CONTACT US
What Our Customers Say About Us
We appreciate the reviews from our clients and are proud to be the company they choose for the best residential painting services. Find out what they have to say regarding our services. Customer satisfaction is our priority, and we are always happy to hear the positive opinions of our people.
---
Nellyann Vasquez
2022-12-21
He was very knowledgeable of paint quality and color, and worked with grace in a timely manner. I highly recommend him for painting and will be using his services again in the future.
Denise O'Neill
2022-12-16
When they call Christian a painter, it does not do him justice. The man is more of a magician! He took a previous DIY project from years ago, and created a brand new space! I could not have been happier with the way he communicates and his skills. I would highly recommend this man to anyone who is looking to have quality work done either inside or outside their house!
Christian was very courteous. He did a great job painting our room. I would definitely use Fish painting again and would also recommend to anyone I know.
Bobbie Gaudette
2022-09-20
I am thrilled with the quality of the work Christian and his team completed on the interior of our home. The work was completed on time and Christian worked long hours to get the project done. I'm a Realtor and am always looking for quality professionals and I am excited to have an excellent referral partner for painting! Thank you, Fish Painting!
Samuel Burgess
2022-09-12
Christian did a fantastic job on our house!
John Sango Senior
2022-09-11
Christian finished the job in 3 days, instead of the 4 he'd predicted. He stayed late and was receptive to suggestions. The paint job looks amazing, I would recommend him strongly if you want a job done right.
Sarah Traphagen
2022-07-02
Christian is the BEST! He made time to come do painting at my house on the weekend very soon after I requested his services. He responds quickly, is professional (he sent a thorough quote, arrived on time, and listened to all of my needs), and talented when it comes to painting. I had him do touch-up work, exterior door painting, baseboard painting, and the stairway spindles and risers. Everything looks IMMACULATE! I'm so happy with his work - he is now the person I will contact for all of my painting needs. :) Christian is also very kind and friendly. I enjoyed having him in my home.
Thomas McCabe Jr
2022-06-18
Absolutely wonderful! Christian is a perfectionist who prides himself in pleasing his customers I would strongly recommend him. His work ethic is incredible!
Christian came highly recommended by 3 of my friends and family. We had a huge barn exterior that needed to be cleaned and oil stained. We planned to get a few prices from two or three different painters but after speaking to Christian we felt very comfortable going with him as he was so knowledgeable, professional and friendly. "Fish Painting" was a great experience and value and we highly recommend Christian.
Philip de Rham
2022-06-06
Frequently Asked Questions
1
Why do I need to paint my house?
Painting your home is a quick and easy way to maintain it, upgrade the property, protect it from the elements, and improve its value. In fact, a fresh coat of paint can make your home look - and feel - good as new. So yes, you should paint your house, at least once every 5 - 10 years.
2
Do I need to hire professional residential painters?
Painting your home is a time-consuming project. And since it can impact the value of your home, it's wiser to hire professional residential painters like Fish Painting for the job. We can help save a lot of time and money. More importantly, with our affordable painting services, you'll be falling in love with your home all over again in no time at all.
3
How long will it take to paint my house
The time it takes to paint a residential project depends upon multiple factors, such as the size of the property, the extent of the project (exterior or interior), the condition of the painted surfaces, whether repairs are required, etc. But rest assured that we promise to paint your home as quickly as possible.
4
How long will it take for the paint to dry?
This depends on the paint being used. Acrylic paint will dry more quickly than oil-based paints. However, you can expect the paint to dry within a few hours or a day.
5
How much will it cost to paint my house?
Several factors influence the cost of painting your home, such as the size of the property, whether the exterior and the interior are being painted, the amount of prep work required, the type of paint used, whether you're changing the color, and much more. Feel free to call our residential painting experts for a more accurate estimate about painting your home.