Professional Exterior Painting Company You Can Trust!
Our Exterior Painting Services Will Turn Your Dreams into a Reality
When it comes to exterior painting your home or workplace, there is no room for error. To get the best results, you will need reliable and trustworthy exterior painting services that meet your expectations, which is where we come into the picture. With Fish Painting LLC, we will meet and exceed your expectations without breaking the bank.
---

Premium Providers of Exterior Painting in Concord
Believe it or not, the exterior painting of your property offers countless benefits. A clean, fresh coat of paint can do wonders for your property, making it seem new. We can paint on all kinds of outdoor materials you can think of. If you want to transform the look of your property and protect it from the external elements, we will provide you with the best solution that will not cost an arm and a leg.
Whether you opt for our exterior home painting or commercial exterior painting services, we will work without disrupting your day. Most importantly, before starting work on your property, we carry out a couple of essential steps, including filling cracks or holes in the walls, removing mold and mildew, covering decks, trees, and plants, and power washing the surfaces.
CONTACT US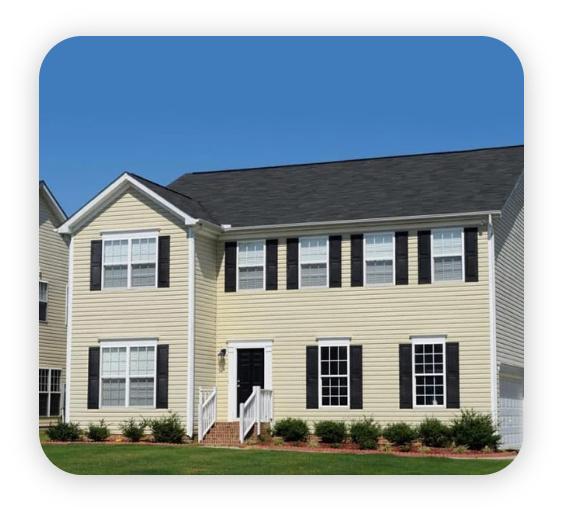 Best Exterior Painting Services from Start to Finish
If you are searching for terms like 'exterior painting near me', time to put an end to your hunt. Fish Painting is your perfect partner due to our remarkable services and excellent reputation. We will have your back from start to finish, and that is a fact!
We will start with helping you choose the right colors, which is easier said than done. Most people do not realize how challenging this task can be, but fear not, our experts will guide you to the best possible results. They will acquaint you with the basic paint color schemes and ideas that could work best for your property.
By choosing Fish Painting LLC, you will get a detailed and personalized proposal highlighting our services and the project's total cost. We offer accurate prices rather than beating around the bush, so you will not have to worry about paying extra charges you did not plan for. Most importantly, your work will be completed according to schedule, so there will be no surprise delays.
At Fish Painting LLC, we are committed to delivering exceptional results. After the paint job is done, we review the work to determine if any touch-ups are required. Even after signing off on our work, we will stay in touch to ensure you are satisfied with what you get .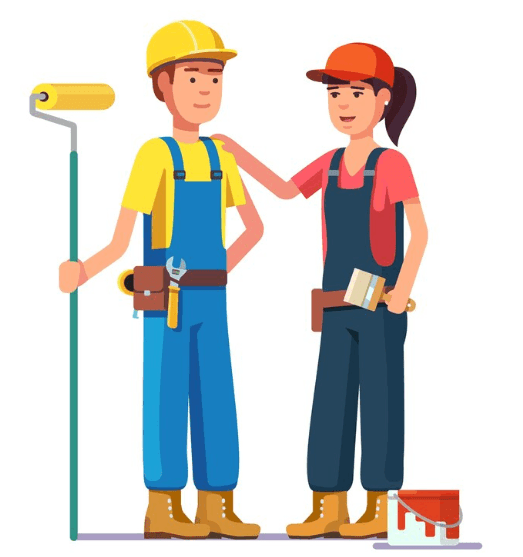 Need A Quote?
---
While exterior painting is an affordable solution to transform your property, you still ought to know how much it would cost. Feel free to get a consultation with us, and we will give you the best prices.
---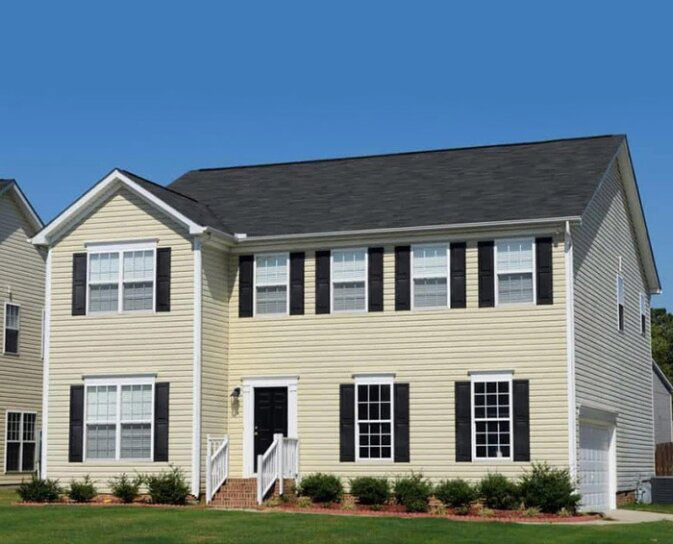 Our Elite Exterior House Painting Services Promise to Satisfy You at All Costs
Fish Painting LLC gives customer satisfaction the utmost importance above other considerations. Apart from providing our clients with the attention and time they deserve, we assist them throughout the process to ensure the best outcomes.
We are determined to ensure our clients do not have to deal with any hassles. Fish Painting LLC is a one-stop shop for clients needing complete paint jobs for commercial properties or homes. Also, Fish Painting LLC is an insured service provider, so you can rest assured that your property is in safe hands.
Why Choose Fish Painting's Exterior Painting Services?
At Fish Painting, we have aided countless property owners to elevate the look of their home and commercial buildings. We offer exterior as well as interior painting services, and we manage to deliver on expectations because we use high-quality products and have an experienced team of professionals at our disposal. Additionally, we spend a considerable amount of time preparing beforehand, in fact, our team spends the same amount of time preparing your property as painting it, which is essential for a quality finish.
With our exterior painting services, you will protect your property from countless environmental factors like dust, sun rays, harsh water, and so on. However, our exterior painting services also offer other benefits.
Firstly, If you plan to sell your property in the near future, an exterior paint job will do wonders for increasing its overall value. A new paint job will make your property look new and fresh, which is exactly what buyers will be looking for.
Moreover, If you have been thinking about remodeling your home but don't have much of a budget to work with, you can solve this problem by getting a paint job instead. A new paint job will upgrade the look of your property, especially if it has not been painted in ages.
Lastly, if you have damaged sidings or windows, we guarantee to take care of them too. Apart from repairing the dents, we add an extra layer of protection to your property to prevent further damage in the future.
---
CONTACT US
What Our Customers Say About Us
Satisfying our clients has always been on top of our priority list, and so we guarantee you get what you have in mind. Read on to know what our loyal customers have to say about our superior painting services.
---
Michelle Johnston
2021-09-27
Fish Painting went over and above my expectations. They were they professional and highly responsive to my concerns. I especially appreciated Christian's assistance with my color selection, and more importantly his focus on quality work and quality products. I highly recommend this service to others.
Andrew Patterson
2021-09-07
Fish Painting and Christian are incredible. He is highly-skilled and his work is exceptional. I am impressed by his attention to detail and care for quality work. I will call him for future painting projects without any hesitation. You should call him too.
kelcey przybyla
2021-07-28
Christian is just awesome! My wife and I are ecstatic with the quality of his work, the attention to detail and speed at which he completed our job was unbelievable and came in significantly less expensive than we anticipated. We will be hiring for some more work around our new home and we highly recomend...
Christian with Fish Painting is absolutely wonderful to work with. He responds quickly to text or phone calls & he works efficiently & is very fair. For us he's done interior walls, trim, doors, cabinets, and large furniture items. We will without a doubt be using him again for future work.
Christian is a very good and diligent worker. He is easy going, polite and completed painting my house quickly. He was on time and arrived when expected. A pleasure to work with and I would highly recommend him.
Christian is fantastic… From the initial interaction to completion despite change of plans and a short window of time to get job done. I was in a hurry and Christian accommodated our needs on his vacation! Quality work… went out of his way to make sure the job came out great! My neighbors were all impressed by speed and quality. They'll likely be calling him too!!
Excellent exterior painting job, very neat, detailed and clean. Would definitely use again
Christian did an great job on a bathroom we are in process of renovating. He was prompt and flexible, working with us to fit this small job into his bigger schedule. He came when he said he would, left the worksite cleaner than when he arrived, and finished up ahead of schedule. I couldn't be happier.
Harrison Boone
2021-05-09
It's been four months since Fish painting, brighten up the interior of our dated condo. Christian was helpful, responsive and did a fantastic job. We would definitely use them again and recommend their service to others.
I am very happy with the entire process. From the estimate to the finished product, everything was spot on. Christian really did a great job . We will recommend and use again for sure!