Transform Your Dream Home Exterior Into Reality With Our Exceptional Exterior Painting Services.
We Are The Professional Exterior Painter in Concord, NH
When it comes to exterior painting your home or workplace, there is no room for error. To get the best results, you will need reliable and trustworthy exterior painting services that meet your expectations, which is where we come into the picture. With Fish Painting LLC, we will meet and exceed your expectations without breaking the bank.
---

Premium Providers of Exterior Painting in Concord
Believe it or not, the exterior painting of your property offers countless benefits. A clean, fresh coat of paint can do wonders for your property, making it seem new. We can paint on all kinds of outdoor materials you can think of. If you want to transform the look of your property and protect it from the external elements, we will provide you with the best solution that will not cost an arm and a leg.
Whether you opt for our exterior home painting or commercial exterior painting services, we will work without disrupting your day. Most importantly, before starting work on your property, we carry out a couple of essential steps, including filling cracks or holes in the walls, removing mold and mildew, covering decks, trees, and plants, and power washing the surfaces.
CONTACT US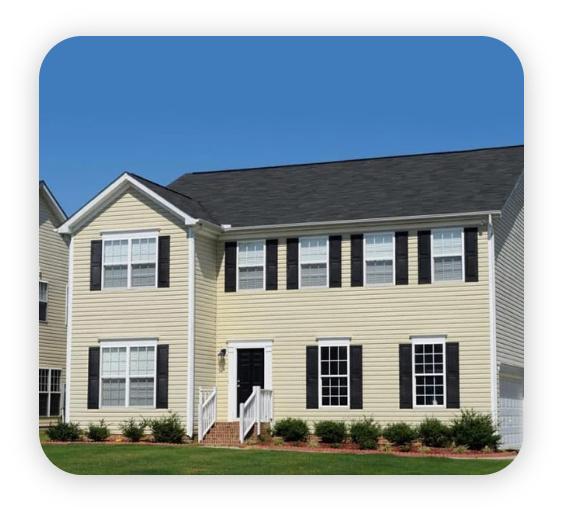 Best Exterior Painting Services from Start to Finish
If you are searching for terms like 'exterior painting near me', time to put an end to your hunt. Fish Painting is your perfect partner due to our remarkable services and excellent reputation. We will have your back from start to finish, and that is a fact!
We will start with helping you choose the right colors, which is easier said than done. Most people do not realize how challenging this task can be, but fear not, our experts will guide you to the best possible results. They will acquaint you with the basic paint color schemes and ideas that could work best for your property.
By choosing Fish Painting LLC, you will get a detailed and personalized proposal highlighting our services and the project's total cost. We offer accurate prices rather than beating around the bush, so you will not have to worry about paying extra charges you did not plan for. Most importantly, your work will be completed according to schedule, so there will be no surprise delays.
At Fish Painting LLC, we are committed to delivering exceptional results. After the paint job is done, we review the work to determine if any touch-ups are required. Even after signing off on our work, we will stay in touch to ensure you are satisfied with what you get .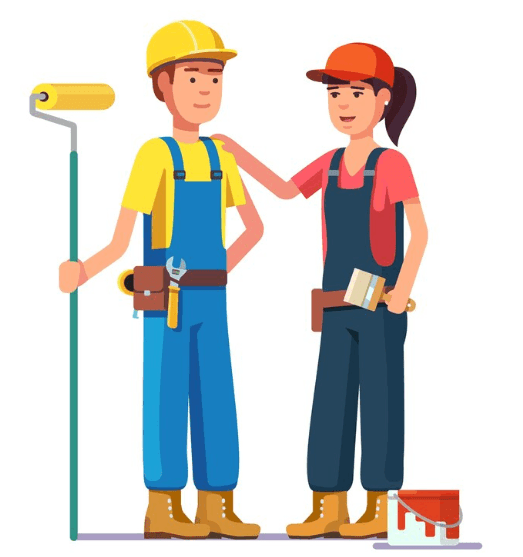 Get a Quote for Your Home's Exterior Projects today!
---
While exterior painting is an affordable solution to transform your property, you still ought to know how much it would cost. Feel free to get a consultation with us, and we will give you the best prices.
---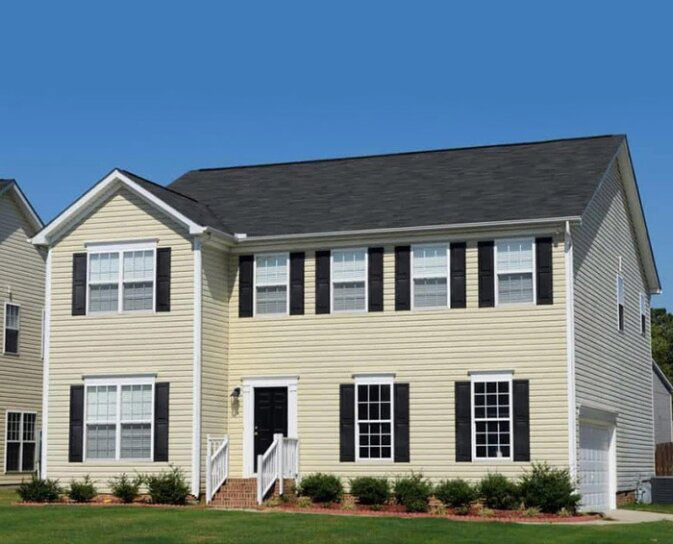 Our Elite Exterior House Painting Services Promise to Satisfy You at All Costs
Fish Painting LLC gives customer satisfaction the utmost importance above other considerations. Apart from providing our clients with the attention and time they deserve, we assist them throughout the process to ensure the best outcomes.
We are determined to ensure our clients do not have to deal with any hassles. Fish Painting LLC is a one-stop shop for clients needing complete paint jobs for commercial properties or homes. Also, Fish Painting LLC is an insured service provider, so you can rest assured that your property is in safe hands.
Why Choose Fish Painting's Exterior Painting Services?
At Fish Painting, we have aided countless property owners to elevate the look of their home and commercial buildings. We offer exterior as well as interior painting services, and we manage to deliver on expectations because we use high-quality products and have an experienced team of professionals at our disposal. Additionally, we spend a considerable amount of time preparing beforehand, in fact, our team spends the same amount of time preparing your property as painting it, which is essential for a quality finish.
With our exterior painting services, you will protect your property from countless environmental factors like dust, sun rays, harsh water, and so on. However, our exterior painting services also offer other benefits.
Firstly, If you plan to sell your property in the near future, an exterior paint job will do wonders for increasing its overall value. A new paint job will make your property look new and fresh, which is exactly what buyers will be looking for.
Moreover, If you have been thinking about remodeling your home but don't have much of a budget to work with, you can solve this problem by getting a paint job instead. A new paint job will upgrade the look of your property, especially if it has not been painted in ages.
Lastly, if you have damaged sidings or windows, we guarantee to take care of them too. Apart from repairing the dents, we add an extra layer of protection to your property to prevent further damage in the future.
---
CONTACT US
What Our Customers Say About Us
Satisfying our clients has always been on top of our priority list, and so we guarantee you get what you have in mind. Read on to know what our loyal customers have to say about our superior painting services.
---
Nellyann Vasquez
2022-12-21
He was very knowledgeable of paint quality and color, and worked with grace in a timely manner. I highly recommend him for painting and will be using his services again in the future.
Denise O'Neill
2022-12-16
When they call Christian a painter, it does not do him justice. The man is more of a magician! He took a previous DIY project from years ago, and created a brand new space! I could not have been happier with the way he communicates and his skills. I would highly recommend this man to anyone who is looking to have quality work done either inside or outside their house!
Christian was very courteous. He did a great job painting our room. I would definitely use Fish painting again and would also recommend to anyone I know.
Bobbie Gaudette
2022-09-20
I am thrilled with the quality of the work Christian and his team completed on the interior of our home. The work was completed on time and Christian worked long hours to get the project done. I'm a Realtor and am always looking for quality professionals and I am excited to have an excellent referral partner for painting! Thank you, Fish Painting!
Samuel Burgess
2022-09-12
Christian did a fantastic job on our house!
John Sango Senior
2022-09-11
Christian finished the job in 3 days, instead of the 4 he'd predicted. He stayed late and was receptive to suggestions. The paint job looks amazing, I would recommend him strongly if you want a job done right.
Sarah Traphagen
2022-07-02
Christian is the BEST! He made time to come do painting at my house on the weekend very soon after I requested his services. He responds quickly, is professional (he sent a thorough quote, arrived on time, and listened to all of my needs), and talented when it comes to painting. I had him do touch-up work, exterior door painting, baseboard painting, and the stairway spindles and risers. Everything looks IMMACULATE! I'm so happy with his work - he is now the person I will contact for all of my painting needs. :) Christian is also very kind and friendly. I enjoyed having him in my home.
Thomas McCabe Jr
2022-06-18
Absolutely wonderful! Christian is a perfectionist who prides himself in pleasing his customers I would strongly recommend him. His work ethic is incredible!
Christian came highly recommended by 3 of my friends and family. We had a huge barn exterior that needed to be cleaned and oil stained. We planned to get a few prices from two or three different painters but after speaking to Christian we felt very comfortable going with him as he was so knowledgeable, professional and friendly. "Fish Painting" was a great experience and value and we highly recommend Christian.
Philip de Rham
2022-06-06
Frequently Asked Questions
1
When is it time to repaint the exterior of the home?
Several factors can influence how soon you need to repaint the exterior of your home, such as the material of the external elements, local weather, etc. However, as a general rule, it's time to repaint your home whenever you notice the exterior shows widespread peeling or cracking.
2
What's the best time to paint my house's exterior?
Ideally, you should start the painting project when the weather is dry, and the temperatures are moderate, i.e., not extremely hot or cold. This ensures the paint adheres well to the surface and is less likely to crack.
3
Will you protect the landscape around my home?
Yes. We understand how important ( and costly) your landscaping is. We cover the plants and surrounding areas with lightweight materials in the morning and remove them at the end of the day.
4
How much does it cost to paint the exterior of my home?
The cost of painting the home's exterior depends on aspects such as the size of the house, the surface of the exterior, the scope of work depending on the condition of the current paint job, and the type of materials needed. Schedule a consultation with one of our paint experts to get a better estimate of the cost of painting your home.