Providing Exceptional Wallpaper Removal Solutions For Ages
Professional Wallpaper Removal Services in Concord, NH
A fresh coat of paint and wallpaper is all you need to transform an unpleasant wall in your house into a beautiful, aesthetically pleasing, safe space for you. But what about the old wallpapers that have bored you to the core? Well, time to relax, as Fish Painting is here as your savior. We have a team of expert workers providing exceptional wallpaper removal services who will help you redesign your walls to perfection.
---

We Provide Wallpaper Removal Solutions to Help You Start With a Clean Slate of Walls
Wallpaper removal is a tedious task that requires more energy than you can imagine. It's a long grueling process that needs to be done perfectly. Remember not to go for home DIY videos that tell you that all you need for impossible wallpaper removal is a spatula and a steamer.
If you want to prevent your walls from further damage, do yourself a favor and look up where you can find the best "wallpaper removal services near me". We are pretty sure you will find Fish Painting LLC on every list!
Our company offers the perfect solution to all your wallpaper removal needs. Whether you are tired of the old, tethered wallpaper or have just moved into a house with some ugly-looking walls, we are here to take the torturous process off your hands.
Our specialists have years of experience in the industry. On top of that, we use proper tools to ensure the complete removal of wallpaper without any further damage to the wall. We understand that not all wallpapers are the same. Different designs and materials require different practices. Rest assured, we excel in all the techniques of removing different kinds of wallpapers.
CONTACT US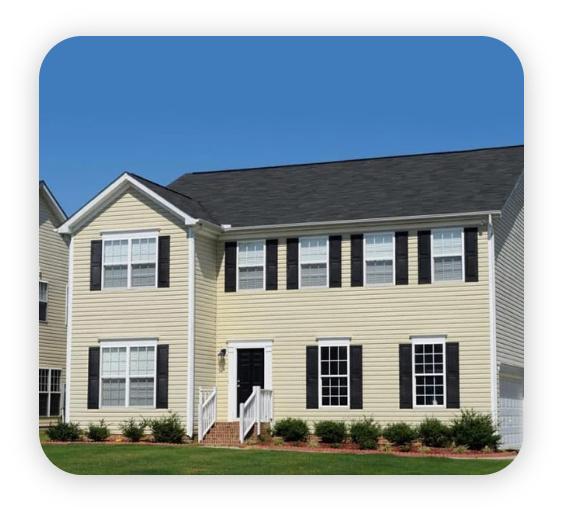 With Fish Painting, Wallpaper Removal is a Breeze
Before jumping directly into the process, we analyze the wallpaper, so we have a better understanding of what we need to do. It's important to consider a few questions. "When was the wallpaper applied? How was it applied? What type of wallpaper is it?"
Once we have answers to all these questions, we start the process. To achieve the "clean slate" look, we use various tips and techniques for the removal of wallpaper. The process is long and tedious. However, our experts know their job quite well, so keep your worries aside.
Our professional wallpaper removal includes prepping the old surface. We use proper tools to gently lift off the wallpaper and remove it. Then we clean the wall of any remnants. Next, we repair all the minor flaws in your wall. After repairing, we apply primer and other elements necessary to get the wall ready for painting.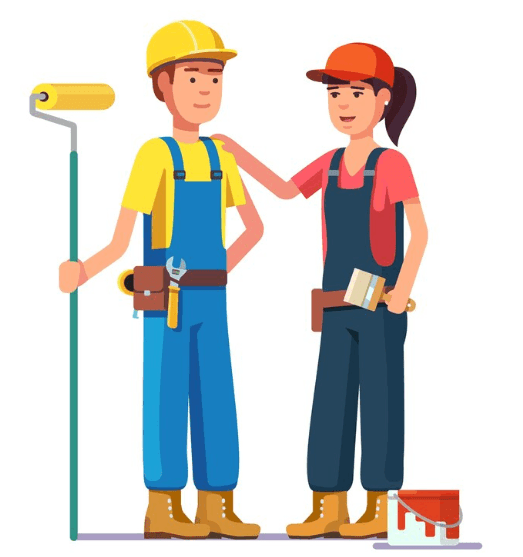 Want an Estimate for Wallpaper Removal Services?
---
Most homeowners worry about the price of the wallpaper removal services offered by companies. To make this whole process less stressful and worrisome for you, we can take a look at the work you want to be done and offer you free quotes. And don't worry, our rates are pretty affordable!
---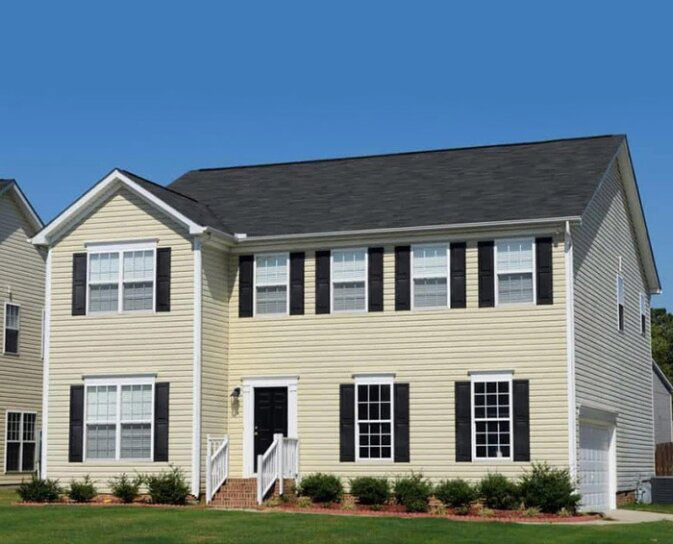 Why should I Choose Fish Painting For Wallpaper Removal Services?
Our purpose is to transform your house into a beautiful place. Often, just removing the wallpaper doesn't do this trick. The bare wall looks plain and boring, no matter how many frames and ornaments you hang around it. What should you do in that case?
The answer is simple! Painting after wallpaper removal is the best way to enhance the beauty of the walls. Lucky for you, we are experts in interior and exterior painting. Avail our services to achieve a more noticeable and attractive look that contributes to the aesthetics of your home.
Our Wallpaper Removal and Painting Services are the Answer to All Your Woes
Whether your goal is to repaint or replace the older wallpaper with a newer one, our experts make sure to conserve the integrity of the wall. We use a top-quality solution which makes it easier to remove the wallpaper. We also make sure to use proper tools, techniques, and gentle hands to remove the wallpaper from your walls. The result is always a fresh wall with none to minimal damage.
Our client's safety is our top concern. By providing our expert hands, we ensure that you don't hurt yourself or the walls in your home trying to remove wallpapers after watching several DIY videos. With our easy wallpaper removal services, you just have to kick back, relax and let us do all the work. It will save you both time and energy.
We promise you a professional-looking wall after we are done with the process. How many times have you come across botched wallpaper removing jobs? We have seen many walls with wallpaper remains stuck here and there. It's mostly the result of a DIY spree or dodgy laborers found on various sites.
To achieve a professional look after wallpaper removal, you must hire someone with profound knowledge about the process. So stop your hunt for the best wallpaper removal company near me, as Fish Painting LLC is the perfect answer to all your concerns. We not only remove the wallpaper properly but repair all the damages that can be seen on the now empty wall.
The worst part about painting and wallpaper removal job is the mess it creates. Pieces of wallpaper around the room, spilled paint and primer, and the tools scattered all over the house aren't easy to clean. Fortunately, you don't have to stress over that too. As much as it's our job to remove the wallpaper, it's our job to clean up after ourselves too. Once we are done, you will find your house as clean as before, maybe more. So wait no more, hire us and be ready to view walls that are as good as new.
---
CONTACT US
What Our Customers Say About Us
To ease your mind about the quality of the services we provide, it's best that you know what our customers have to say about us.
---
Michelle Johnston
2021-09-27
Fish Painting went over and above my expectations. They were they professional and highly responsive to my concerns. I especially appreciated Christian's assistance with my color selection, and more importantly his focus on quality work and quality products. I highly recommend this service to others.
Andrew Patterson
2021-09-07
Fish Painting and Christian are incredible. He is highly-skilled and his work is exceptional. I am impressed by his attention to detail and care for quality work. I will call him for future painting projects without any hesitation. You should call him too.
kelcey przybyla
2021-07-28
Christian is just awesome! My wife and I are ecstatic with the quality of his work, the attention to detail and speed at which he completed our job was unbelievable and came in significantly less expensive than we anticipated. We will be hiring for some more work around our new home and we highly recomend...
Christian with Fish Painting is absolutely wonderful to work with. He responds quickly to text or phone calls & he works efficiently & is very fair. For us he's done interior walls, trim, doors, cabinets, and large furniture items. We will without a doubt be using him again for future work.
Christian is a very good and diligent worker. He is easy going, polite and completed painting my house quickly. He was on time and arrived when expected. A pleasure to work with and I would highly recommend him.
Christian is fantastic… From the initial interaction to completion despite change of plans and a short window of time to get job done. I was in a hurry and Christian accommodated our needs on his vacation! Quality work… went out of his way to make sure the job came out great! My neighbors were all impressed by speed and quality. They'll likely be calling him too!!
Excellent exterior painting job, very neat, detailed and clean. Would definitely use again
Christian did an great job on a bathroom we are in process of renovating. He was prompt and flexible, working with us to fit this small job into his bigger schedule. He came when he said he would, left the worksite cleaner than when he arrived, and finished up ahead of schedule. I couldn't be happier.
Harrison Boone
2021-05-09
It's been four months since Fish painting, brighten up the interior of our dated condo. Christian was helpful, responsive and did a fantastic job. We would definitely use them again and recommend their service to others.
I am very happy with the entire process. From the estimate to the finished product, everything was spot on. Christian really did a great job . We will recommend and use again for sure!