Are you a beginner planning to embark on a porch painting project? Are you worried that things may start going south soon because you have no clue how it's done? Well, we bring you a beginner's guide on how to paint a porch to give your house exterior a stunning makeover without breaking the bank.
The curb appeal of your property is the first thing visitors notice when they come over, so making it as enticing as possible is essential. Painting your porch on a regular basis is a necessary element of porch care because not only does it protect the surface from weathering, but the painted porch also offers a fresh and vivid touch to your outdoor space. Whether you have a concrete porch or a wooden porch, they all require some upkeep from time to time.
In this article, we will walk you through the whole process of how to paint a porch, from preparation to finishing touches, to ensure a fruitful and enduring outcome.
How To Paint a Porch In 6 Easy Steps.
Step 1: Gather the supplies.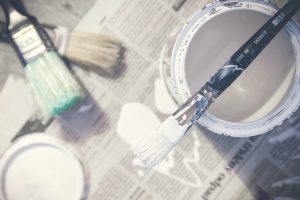 Before jumping into the painting process, it's a brilliant idea first to plan and gather all the tools and materials necessary for this project. Here are some things that are a must-have.
Paint: invest in high-quality paint suitable for your area's climate and your porch's material. If, for example, you're painting a concrete porch, acrylic latex paint is an ideal choice.
Primer: for a smooth finish.
Brushes and Rollers: purchase multiple sizes for all parts of your porch.
Tray and Tape: to hold the paint and protect areas you don't want any paint on.
Cleaning Supplies: to clean the porch.
Sandpaper: for any rough surfaces.
Safety Gear: wear goggles, a mask, and gloves to shield yourself from dust and paint fumes.
Step 2: Prepare the Surface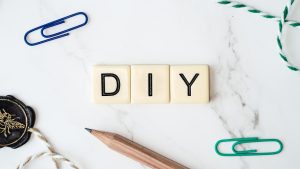 Once you have acquired all the supplies, move on to the next step; preparing your porch for the paint job. Start by removing all your furniture and decorations to make more working area. Next, deep clean your porch using detergent and water to get rid of any dirt or cobwebs from your working space.
Before painting the porch floor, ensure that it is free of all damage. Assess the wood and remove any rotten wood planks to ensure a smooth surface. If your porch has been previously painted, carefully sand it to help the new paint adhere and provide a smooth finish. Carefully cover any areas you do not want paint on, like railings or steps, with painter's Tape or drop cloths. This protects them from drips and splatters.
Step 3: Apply a Primer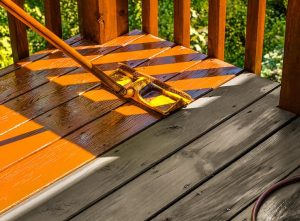 Primer provides a firm foundation for the paint and improves color consistency. Applying a primer is essential if your porch has raw wood or if you've made extensive repairs. Apply two coats of external primer to wood porches; however, one coat of concrete primer is enough to get the job done for concrete porches. Use a paintbrush to apply primer at those hard-to-reach corners and edges, and then go in with a roller to prime the larger areas. Allow around eight hours for the primer to dry.
Step 4: Choose a Paint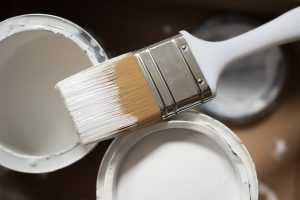 Before we begin with the painting aspect of this project, one final step is selecting the perfect front porch paint. Pick a color that enhances or complements the external look of your property. Muted colors are popular and ideal. A deeper color will draw attention to your porch, while a lighter color will keep it subtle.
Once you've decided on a color, select an external, porch-specific paint that is meant for exterior usage and can endure the weather in your area, ranging from direct sunlight to rainfall and weather swings. Opt for a finish that matches your aesthetic and harmonizes with the exterior of your property, whether satin or gloss.
Step 5: Start Painting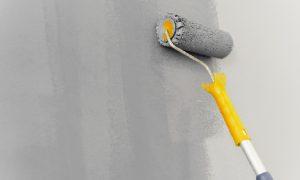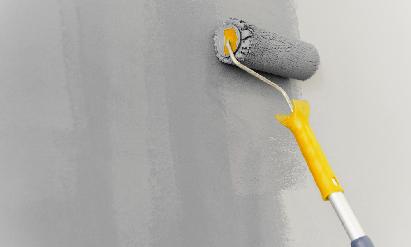 Now, after all that prepping, let's begin to wrap up this guide on how to paint a porch and finally start painting. The smart way to do this is going from top to bottom, so if you plan on painting your railings, do that first. Once you're done with that, move on to the porch floor. Mix the paint properly prior to transferring it into your paint tray. Begin painting porch floor from the farthest end and make your way towards a way out to avoid painting yourself into a corner.
Use a brush to paint corners, nooks, and hard-to-reach areas. This will leave you with a sleek and sophisticated look. Then, swiftly and evenly coat larger, flat surfaces using a roller. To avoid noticeable paint lines, work in small pieces. Apply the paint in long, even strokes to keep the thickness uniform throughout. Remember, don't rush the procedure; multiple thin applications are preferable to a heavy, uneven one.
Step 6: Give It Time to Dry.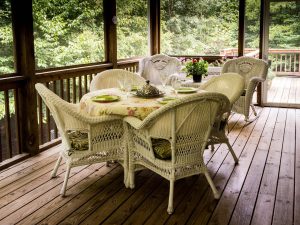 Once you're done with the first coat, please sit back and allow it some time to dry. Drying time depends on humidity and temperature in your area, so read the manufactures guide for a better idea. Then proceed with the second coat. When the second coat is completely dried, apply a final coat of sealant to help prevent water from penetrating the paint and damaging the finish. Wait at least 36-48 hours before replacing the furniture and walking on the porch.
Final thoughts
A newly painted porch not only improves your home's exterior but also gives you a spot to enjoy the outdoors in style and comfort. We know that painting a porch as a beginner is scary, even if you know the details of how to paint a porch. So resort to professionals like Fish Painting LLC if you think you need help in this time-demanding and difficult task. Our experience and expertise will help you add a new and personalized touch to your porch by bringing your idea to life. Give us a call and get a free estimate for your project.